In response to Simone's article, Christine Assange enlisted the help of the coordinators of the WACA to put together a response for The Tab.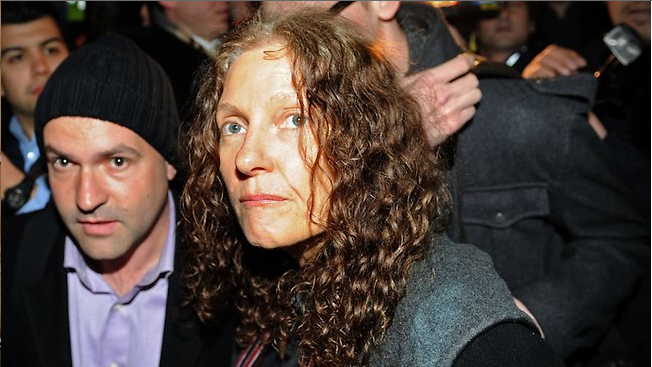 'A women's university group have organized to protest Julian's speech at the Sam Adam's awards, with one key organizer stating that his inclusion is 'inappropriate' and contributes to the 'casualness with which rape allegations and accusations are treated in our society'.
As co-founders of WACA (WikiLeaks Australian Citizens Alliance), as women, mothers and feminists we respect the right of all to protest but urge those considering attending this protest to not be blinded by statements that are, in the light of clear and indisputable facts, inflammatory and inaccurate.
Here are just a few of those facts for people to consider:Julian Assange and his organization WikiLeaks have revealed a myriad of war crimes, human rights abuses, corporate and government collusion and corruption that ultimately impacts millions of women and children around the world on a daily basis and this is why Julian Assange has been asked to speak this year.
There is nothing inappropriate in this choice. It is important to note, as did the Supreme Court in the UK that Julian Assange has not been charged with any crime in any country and the presumption of innocence is still a fundamental tenant of any democratic judicial system.
Julian is not 'holed up' in the Ecuadorian Embassy. Mr Assange has exercised his rights and been granted political asylum by the sovereign nation of Ecuador because of the threat posed to his life and liberty by the United States.
This decision was not taken lightly but reached after careful consideration of the mounting evidence of the US pursuit of Mr Assange and Sweden's record of acquiescence to the US. Julian Assange is not 'evading the Swedish justice system'.
Julian initially made himself available to fly back to Sweden to be interviewed which the Swedish Prosecutor declined.
Julian has also made a continuous offer over the last two years to be interviewed by Swedish authorities in person, via phone or video link at the Swedish Embassy in London, Scotland Yard and since his asylum was granted – at the Ecuadorian Embassy in London.
Sweden has refused all offers, without explanation and has declined to utilize the standard mutual assistance protocol to interview him in London, despite using it to recently interview an alleged murderer in Serbia and on countless other occasions.
It is also important to note that because sexual misconduct allegations are covered under public prosecution law the Swedish Government is mounting this investigation into Mr Assange and do not require the consent or specific allegation of the women involved.
Both women have repeatedly stated the sex was non-violent and consensual and they only approached the police to ascertain if Mr Assange could be compelled to take a HIV test.
The Chief Prosecutor of Stockholm Eva Finne, who first assessed the prosecutorial case dismissed the concern of 'minor rape' as "baseless".
Due to these compelling facts, and many others which can be studied and verified at justice4assange.com we stand with other organizations such as Women Against Rape in the UK and leading feminists and writers such as Helene Bergman of Sweden and Naomi Wolf in America who have clearly identified the ways in which the Swedish case against Assange is politically motivated.
When one looks at the clear abuse of Sweden's own procedures and protocol's and the political motivations behind this case, it could be claimed that this case is in fact an abuse or use of these two women.
If those organizing this protest are truly interested in achieving justice for the women involved in these allegations then they would be using their energy and time more wisely.
They would be protesting out the front of the Swedish Embassy to demand that Sweden put an end to this charade of pursuing justice and interview Julian Assange in London as quickly as possible. If the Swedish Authorities then have enough evidence to charge Mr Assange, they should do so or drop their extradition request.
Divide and conquer is one of the oldest strategies in the patriarchy's handbook and those that dive blindly into supporting causes are susceptible to being used to do the work of the powerful, often to the detriment of their own cause and at the expense of truth and justice for all involved. We suggest you go to the source and don't be afraid to make up your own mind.
Words by Sam Castro and Kaz Cochrane of the Wikileaks Australian Citizens Alliance(WACA).